Keynote Speaker of ICCPR 2022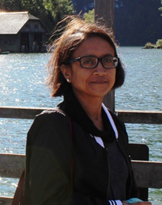 Prof. Sushmita Mitra (IEEE and IAPR Fellow)
Indian Statistical Institute, India
Sushmita Mitra is a full professor at the Machine Intelligence Unit (MIU), Indian Statistical Institute, Kolkata. From 1992 to 1994 she was in the RWTH, Aachen, Germany as a DAAD Fellow. She was a Visiting Professor in the Computer Science Departments of the University of Alberta, Edmonton, Canada; Meiji University, Japan; and Aalborg University Esbjerg, Denmark. Dr. Mitra received the National Talent Search Scholarship (1978-1983) from NCERT, India, the University Gold Medal in 1988, the IEEE TNN Outstanding Paper Award in 1994 for her pioneering work in neuro-fuzzy computing, the CIMPA-INRIA-UNESCO Fellowship in 1996, and Fulbright-Nehru Senior Research Fellowship in 2018-2020. She was the INAE Chair Professor during 2018-2020. Dr. Mitra has been awarded the prestigious J. C. Bose National Fellowship, 2021. Dr. Mitra is a Fellow of the IEEE, TWAS, INSA, IAPR, INAE, and NASI. She is an IEEE CIS Distinguished Lecturer, Member of Inter-Academy Panel Panel for Women in STEMM, and the current Chair, IEEE Kolkata Section. She has visited more than 30 countries as a Plenary/Invited Speaker or an academic visitor. She served in the capacity of Program Chair, Tutorial Chair, and as member of programme committees of many international conferences. Her current research interests include data science, pattern recognition, soft computing, medical image processing, and Bioinformatics.
Speech Title:"Harnessing AI for Healthcare"
Abstract: The talk will focus on the role of Artificial Intelligence and Learning in the domain of healthcare. Topics like Genomics, Radiomics, Radiogenomics, and Personalized Medicine will be discussed. Some research applications made by our group in these domains will be described. These include segmentation and survival prediction in brain tumours, screening of covid -19, and early detection of diabetic retinopathy.
Prof. Yew-Soon Ong (IEEE Fellow)
Nanyang Technological University, Singapore
Yew-Soon Ong (Fellow of IEEE) received the Ph.D. degree in artificial intelligence in complex design from the University of Southampton, U.K., in 2003. He is President's Chair Professor in Computer Science at Nanyang Technological University (NTU), and is the Chief Artificial Intelligence Scientist of the Agency for Science, Technology and Research in Singapore. At NTU, he also serves as Director of the Singtel-NTU Cognitive & Artificial Intelligence Joint Lab, and Director of the Data Science and Artificial Intelligence Research Center. He was Chair of the School of Computer Science and Engineering at NTU from 2016-2018. His research interest is in artificial and computational intelligence, presently in Machine Learning, Evolution Computation and Optimization. He is Editor-in-Chief of the IEEE Transactions on Emerging Topics in Computational Intelligence and AE of IEEE TNNLS, the IEEE Cybernetics, IEEE TEVC, IEEE TAI and others. He has received several IEEE outstanding paper awards, Nanyang Education Excellence Award and was listed as a Thomson Reuters highly cited researcher and among the World's Most Influential Scientific Minds.
Speech Title:"Insights on Multifactorial Evolution: One-Pass Learning of a Set of Machine Learning Model Sets from Foundation models with Neuroevolutionary Multitasking"
Abstract: The human mind possesses the most remarkable ability to perform multiple tasks with apparent simultaneity. In fact, with the present-day explosion in the variety and volume of incoming information streams that must be absorbed and appropriately processed, the opportunity, tendency, and (even) the need to multitask is unprecedented. Thus, it comes as little surprise that the pursuit of intelligent optimization algorithms that are capable of efficient multitasking is rapidly gaining importance when faced with the increasing complexity of real-world problems. The design of optimization algorithms has traditionally been focused on efficiently solving a single optimization task at a time. Multifactorial optimization (MFO) is a new paradigm in evolutionary computation (EC) that was recently introduced to explore the potential of evolutionary multitasking optimization. The nomenclature signifies a multitasking search involving multiple optimization tasks at once, with each task contributing a unique factor influencing the evolution of a single population of individuals. MFO leverages the scope for implicit genetic transfer offered by the population in a simple and elegant manner, by exploiting underlying synergies between related tasks. In this talk, the formalization of the concept of MFO is introduced, particularly the Multifactorial Evolutionary Algorithm (MFEA) and its Multi-Objective variants (MO-MFEA, MO-MFEA-II) that are equipped to harness the genetic complementarity between tasks. Last but not least, a novel use-case of the MO-MFEA (in the context of neuroevolutionary multitasking) for tractable, one-pass learning of sets of machine learning model sets from foundation AI models is presented for the first time, leading to the creation of models that we collectively envision as 'Masters of All Trades'.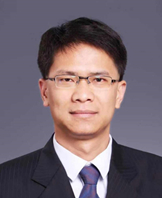 Assoc. Prof. Jiwen Lu (IAPR Fellow)
Tsinghua University, China
Jiwen Lu is currently an Associate Professor with the Department of Automation, Tsinghua University, Beijing, China. His current research interests include computer vision and pattern recognition. He was/is a member of the Image, Video and Multidimensional Signal Processing Technical Committee, Multimedia Signal Processing Technical Committee and the Information Forensics and Security Technical Committee of the IEEE Signal Processing Society, a member of the Multimedia Systems and Applications Technical Committee and the Visual Signal Processing and Communications Technical Committee of the IEEE Circuits and Systems Society, respectively. He serves as the General Co-Chair for ICME 2022, the Program Co-Chair for ICME 2020, VCIP 2022, and FG 2023. He serves as the Co-Editor-of-Chief for Pattern Recognition Letters, an Associate Editor for the IEEE Transactions on Image Processing, the IEEE Transactions on Circuits and Systems for Video Technology, the IEEE Transactions on Biometrics, Behavior, and Identity Sciences, and Pattern Recognition. He was a recipient of the National Natural Science Funds for Distinguished Young Scholar. He is an IAPR Fellow.
Speech Title: "Foundation Vision Models and Applications"
Abstract: Foundation models become emerging research topics in the field of artificial intelligence nowadays, which have advanced the state-of-the-arts in many computer vision and natural language processing tasks. Foundation models are also key techniques for many important applications such as visual surveillance, autonomous driving, and intelligent devices. This talk will review the recent research progress of foundation vision models from the perspectives of model architecture and learning paradigm, and introduce some work conducted by the Intelligent Vision Group at Tsinghua University, including dynamic sparse models, global filtering models, spherical fractal models, and geometry-aware models, and their applications in various vision tasks such as object detection and segmentation, image and video retrieval, and 3D reconstruction and recognition.